medi.global
Language Services Provider
An expert vendor
for
A well-defined, narrow specialisation and vast experience in handling projects in the life sciences: medi.global brings new meaning to the term specialised language services provider.
Areas
Clinical research
We work with virtually all documents
used by CROs
medi.global provides full translation services for clinical research organisations, including patient/investigator-facing documents, legal and regulatory materials, and website/marketing localisation.
Areas
Pharmaceuticals
We translate for the
EMA
Extensive experience, in-depth knowledge of QRD requirements and cooperation with vendors from the pharma industry—this is how we guarantee spotless service.
Areas
Medical devices
When handling medical device projects,
we strictly observe MDR terminology
We handle multilingual localisation projects, including device catalogues, Instructions for Use (IFUs), labelling, conformity assessment documentation, and software, strictly following the terminology and wording used in the current Medical Devices Regulation (MDR).
Areas
Patents
We frequently work with patent translations,
including patent validations
Thanks to excellent knowledge of area-specific terminology and nuances of patent language, high turnarounds, implementation of state-of-the-art translation toolkits, and internal DTP, we can deliver patent translations on time and on budget.
Areas
Other
We are happy to work with other
life sciences
Our narrow focus on life sciences allows us to flawlessly handle translations of articles, publications and other texts from the fields of biology, biotechnology, chemistry, medicine and other related scientific fields.
Process
Process
Simple steps
to global outreach
Our processes are customer-driven, transparent, and compliant with recognised international quality and safety standards.
Request a quote
Provide us with materials for quotation or reach out to us before quotation to sign the non-disclosure agreement (NDA).
Accept the cost
We thoroughly analyse your materials using computer-assisted translation workflows, and offer favourable discounts. On the basis of such analysis, we determine costs and timelines for a project.
Sit back while we do the work
We will deliver your project within the agreed timeline. A dedicated Project Manager will oversee the entire course of the project. While working on your materials, we will stick to quality requirements and reference documents.
Ready for delivery!
Finished translations will be provided in accordance with the highest information security standards, in a ready-to-publish format.
Portfolio
Services
An exhaustive portfolio
of client-oriented
services and language combinations
Besides translation services, we also offer SME review, editing, proofreading, DTP, transcription and a number of other processes. Review our portfolio of services and language combinations to learn more.
Translation
Rendering the source text into a specific target language
Revision
An additional bilingual check performed by a subject matter expert
Review
Monolingual proofreading of the target content for its suitability
Custom
Multi-service workflows adjusted for precise project needs
Certificates
Our certifications prove our commitment to
quality and safety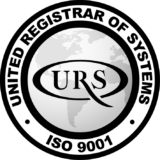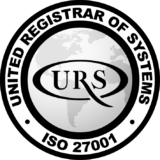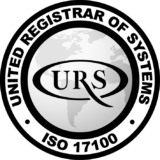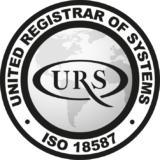 Contact
Send us a message —
let's talk about your needs
medi.global
ul. Pod Stokiem 39/2
30-236 Kraków, PL
We are available Mon-Fri
between 9 am and 5 pm Polish time
MEDIGLOBAL
Jakub Kościelniak Spółka komandytowa
ul. Pod Stokiem 39/2, 30-236 Kraków (PL)
Company entered into the entrepreneurs' register of the National Court Register held by the District Court for Kraków-Śródmieście in Kraków, 11th Commercial Division of the NCR, under the KRS number: 0000712721
NIP (Tax ID): PL 6772430270
Please kindly note that we offer our services to businesses and organisations only.