How we work
Case studies — see how we handled selected projects
To show you we are not all talk, below you will find actual examples of projects we have successfully delivered.
These are case studies from our main fields of interest. They will show you how we tackle complex and demanding projects, often with very short turnaround times.
We are under an obligation of confidentiality towards the data we receive, so you won't find any names of medical devices, medicinal products, CROs or sponsors.
See case studies involving: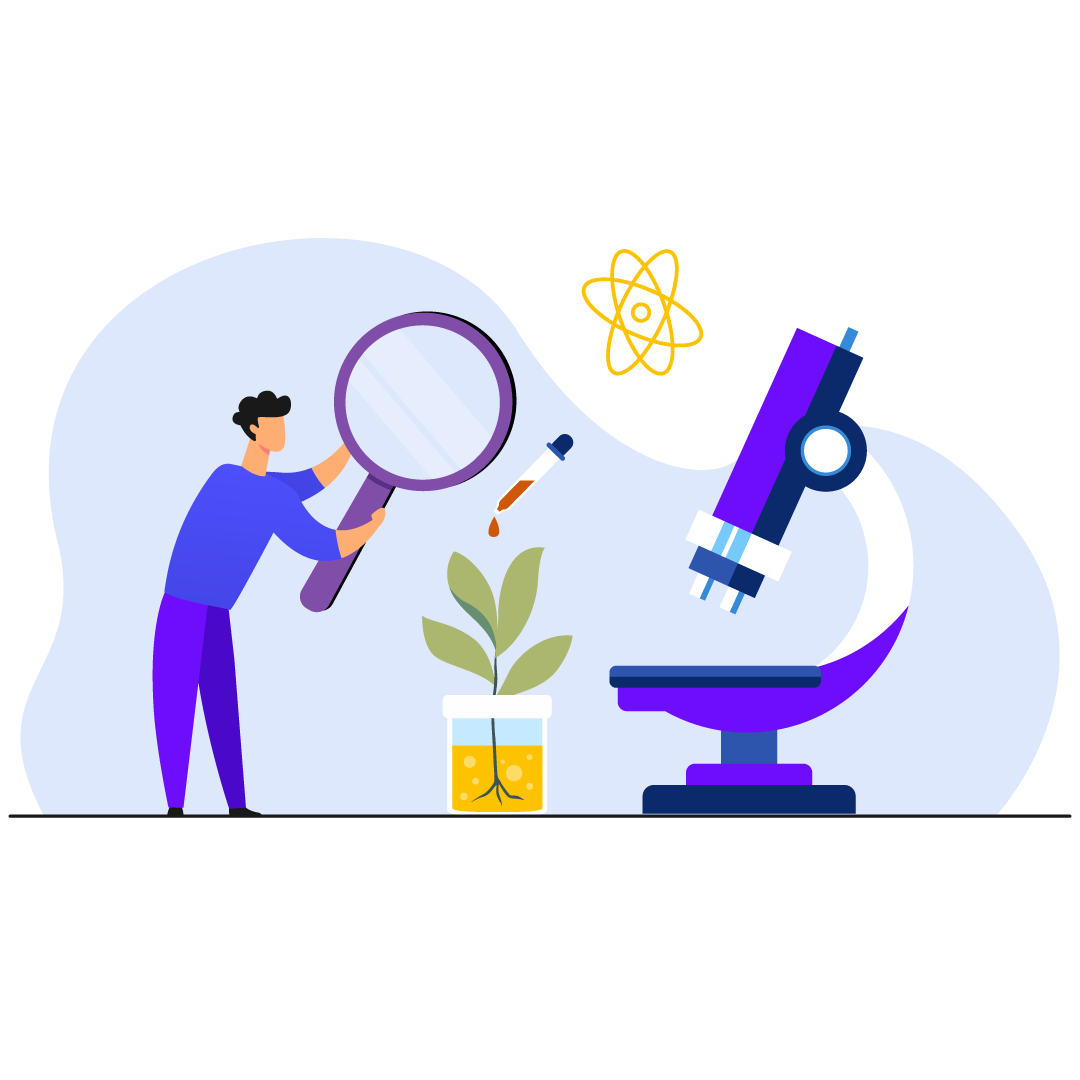 Case studies
Multilingual translation of a medical device clinical trial (cardiology)
We embarked on this multilingual translation project for a medical device clinical trial in 2019 and have been running it to this day.
The ordering party is a CRO specialising in cardiology research that was hired by a sponsor to carry out clinical trials of an innovative artificial heart valve.
The project was launched in several countries simultaneously and involved localisation into a number of languages. Later, the CRO expanded the study to include additional countries. As a result, we have delivered translations into the following languages:
In carrying out this project, we have handled practically every type of trial-related documentation: from patient-facing documents, through protocol synopses, to regulatory dossiers. These included, in particular: informed consent forms, Clinical Investigation Plans (CIP) and protocol synopses, Ethics Committee letters, Regulatory Authority (RA) correspondence from the relevant countries, brochures and information materials for trial subjects, as well as source documentation.
A particular challenge we had to face was the expedited deadlines for translating source documents from Polish, Czech and Scandinavian languages — to mention just a few — into English, so that our CRO client could discuss the trial subject cases at meetings with the sponsor.
We also delivered DTP for patient brochures about recommendations to follow after implantation of the valve.
Throughout the process, we remained in close contact with our CRO client and followed the highest standards of quality and information security regarding the study medical device. The translators we selected for this project all have a medical background and the necessary experience in translation, and are native speakers of their respective target languages.
Our experience and approach in handling this project encouraged our client to entrust us with other comprehensive translation projects associated with other studies, and the initial project evolved into regular cooperation.
Success
Clinical research
Two years into the project, the rate of complaints filed by the client is
zero percent
the trust we built has evolved into regular cooperation
Case studies
A medicinal product clinical study (allergology)
In 2021, a CRO, unable to find an LSP capable of meeting its quality demands, and frustrated by the constant need to spend time correcting texts provided by another translation agency, contacted medi.global to request translation of informed consent forms for adult patients, minors and parents for a study on allergen immunotherapy.
The project was a challenge right from the start, requiring:
For this project, we selected two of our most experienced translators, who have an educational background in life sciences, are trained in Good Clinical Practice (GCP) and boast many years of translation experience for the clinical trial industry.
It is worth noting that when translating documents intended for patients — like informed consent forms — a translator who is a doctor might actually not be the best choice. By definition, these types of documents should be easily readable and understandable to the general population and medical doctors are prone to employing a more specialised jargon that is not readily accessible to the average reader. The opposite is the case with investigator-facing documents, which have no use for simplified nomenclature.
With respect to terminology, in order to be able to use the extensive reference materials provided by the client, our Project Managers aligned the files (i.e. created a translation memory on the basis of separate but corresponding files in two languages, e.g. English and Polish) and made the resulting TM available to the translators involved in the project.
The project was delivered on time, and the reference materials provided enabled us to charge a standard rate, with no surcharge for express delivery mode.
After project completion, the client conducted a vendor audit that covered the quality, security and procedures we employed in handling the client's projects. The outcome of that process confirmed medi.global as a registered translation provider for that client.
Success
Clinical research
After internal revision of the translations we provided, the client
had no reservations regarding our service quality
we have continued our cooperation with this client and remain a preferred vendor for demanding projects in the field of clinical trials
Case studies
Multilingual patient brochures (cardiology)
For one of our long-standing clients, a leading manufacturer of medical devices and phlebology solutions, we carried out a multilingual patient brochure translation project.
It included translating a number of brochures for patients with stent implants into several languages, including Polish, Spanish and Russian. The source materials we received had been created with Adobe InDesign. Our software is well-equipped to handle this type of format.
Since the brochures were similar to one another, we priced the project very favourably for the client, with a discount for repetitions and similarities.
The translators selected for this project were experienced and trusted providers, one of whom was working as a safety officer at an organisation involved in research on medicinal products and medical devices.
The principal objectives of the project, as agreed by our Project Managers with the client, included:
After delivering the translation, we continued working closely with the client's marketing department and graphic designer.
We performed additional proofreading of the typeset materials for any missing text, typesetting errors and other technical flaws, which was included in the overall cost of the project. At the client's request, we also provided additional translation of the text accompanying the graphics, and supported the client in aligning the terminology with previously published materials.
We exchanged feedback every step of the way, which allowed us to better understand our client's preferences and develop glossariesfor future projects regarding cardiology medical devices.
Success
Medical devices
Our client-centred approach earned us the status
of a preferred translation provider
as a preferred LSP, we continue to work on medical device documents, including marketing materials
Case studies
Multilingual localisation of a medical app
As the COVID-19 pandemic unfolded, the need arose to quickly implement telemedicine and e-health solutions such as online platforms enabling communication between patients, doctors, pharmacists and other healthcare professionals.
The technical solutions that respond to this need require a more comprehensive approach when being rolled out across different markets — translation alone is not enough; what you need instead is full localisation.
Localisation not only requires more effort from translators, revisers and editors, but also demands technological support from localisation engineers and, most importantly, a detailed analysis of the linguistic and cultural environment of a given country to evaluate the need for e.g. non-translatables or transliteration in the case of non-Latin alphabets.
At medi.global, we welcome the challenge. For one of our international clients, we have been carrying out a localisation project involving an online platform (website and mobile app, front- and back-end) that supports active patient participation in the diagnostic and treatment process by using advanced technology solutions, e.g. to collect medical history, track treatment outcomes and get in touch with the treating medical team. The project also involves translating documentation: user instructions and training materials, among others.
The solution is classified as a class II medical device.
The project objectives as agreed with the client included:
The project was handled by medical translators (mostly doctors) from a linguistic perspective, and IT translators whose job was to verify the translated strings. This helped us ensure that both the medical and IT terminology was on point.
For the purpose of localisation for Asian markets, we worked with the translators to generate lists of non-translatables and produce transliterations for the key terms used in the solution.
The project team was composed of a number of providers, as well as localisation engineers and project managers.
We assisted the client in introducing changes and corrections to the translated app and related documentation. Since we used translation memories and TM penalties depending on reliability, we were able to only charge our client for the amended fragments instead of the entire text.
Success
e-Health
medi.global was chosen as the principal provider
from among over 30 translation agencies
the decisive factors were: high quality of service, an information security certificate and good value for money
Case studies
Pharmaceutical translations for the European Medicines Agency
medi.global is one of the translation providers for the Luxembourg-based Centre de traduction des organes de l'UE (CdT) — a European Union agency responsible for coordinating translations for other EU agencies, e.g. for the European Medicines Agency (EMA), the European Chemicals Agency (ECHA), the European Centre for Disease Control and Prevention (ECDC), and the European Environment Agency (EEA).
We entered a tender procedure conducted by CdT, competing against language service providers with a long-standing presence on European markets in the field of medical and pharmaceutical translation.
Our offer was carefully scrutinised by CdT with particular attention to:
We received the highest score in all these categories, outperforming much bigger players with greater market experience to become a preferred CdT vendor.
Our success can be attributed first and foremost to our policy of using a perfectly suited range of technologies and linguistic solutions, our keen understanding of life sciences, and — last but not least — our unrivalled team of translators.
In anticipation of the type of texts to be translated as part of medi.global's cooperation with CdT, we selected an unmatched team of experts, comprising only doctors, pharmacists, chemists, biologists and biotechnologists. We believe this is the key to top-quality translation service: ensuring an in-depth understanding of the source content.
As part of our ongoing cooperation with the European Medicines Agency, we translate texts to be published on the Agency's website, as well as SmPCs and package leaflets for medicinal products marketed in Poland.
We appreciate having been chosen and value the trust put in us, which is why we continue our hard work, always delivering the best quality and maintaining our number one position among CdT's translation providers.
Success
European Medicines Agency
We beat our competitors thanks to our team of experts
with a professional education
we believe only trained doctors, pharmacists and chemists can deliver the translation quality required by the EMA
Case studies
Translation of patents validated in Poland
In 2019, the Patent Office of the Republic of Poland conducted a procedural examination of 14,256 European patent validations and issued the same number of calls for payment for publishing a translation. In the same year, the Office validated 13,020 European patents in Poland.
Patents are very challenging to translate — to do it well, you need to have an understanding of an often very narrowly focused topic (like therapeutic antibodies, genetically modified maize cultivars or manufacturing methods of solid drug formulations) and be proficient in the distinctive jargon of patents.
This challenge is all too often taken up by providers who lack the right training and resources and consequently produce translations full of substantive errors, unprofessional terminology and improper patent wording. And yet, since patents serve to protect intellectual property, they should never contain these types of flaws.
At medi.global, we aim to resolve the problems associated with translating patents validated in Poland. To this end, we have developed solutions to ensure:
Our idea proved successful: we made a point of entrusting patent translations solely to providers with the relevant professional education, while providing them with training and guidelines on the peculiarities of patent language. All our validated patent translation jobs are executed with the same CAT tool, using translation memories, glossaries and termbases to ensure high translation consistency from year to year. We also developed our own NMT solution, trained regularly with millions of words of fully human translations. In addition, our DTP department processes any non-editable elements of patent specifications such as tables or drawings, and regular LQAs help us to quickly detect and eliminate any quality issues.
With this approach, we are capable of translating patent documents quickly and accurately, ensuring that we only engage providers who understand the source text and supporting them with advanced technologies to speed up and facilitate their work.
We don't condone the increasingly popular market trend whereby LSPs offer light post-editing of generic machine translation as a strategy in professional patent translation. To this approach, our response is a resounding NO.
The solution we propose is much more favourable in terms of both quality and cost.
Success
Patents
every year, medi.global provides
millions of words
of patent document translations for leading domestic and international companies
we are your best choice for all your translation needs in the area of life science patents