Portfolio
Beyond translation
Our experience and know-how also allow us to offer a range of additional services and support
medi.global's certified service portfolio is extensive and adapted to the needs of the life science industry.
Our high level of specialisation is of particular importance — legal or economic translation requires a wholly different set of services that might not be fully compatible with medical or pharmaceutical texts. This is why we are firm believers in hiring narrowly specialised providers.
Our main point of interest is specialised written translation tailored to the needs of CROs, pharmaceutical companies and the medical industry. We provide translations into the following languages:
On top of this extensive portfolio of languages, we are constantly incorporating new language combinations to provide our clients with flawless service.
But we are not just a translation provider — our industry expertise and the know-how we have acquired over the years equips us to offer any combination of services your project and profile demand.
Our additional services include, among others: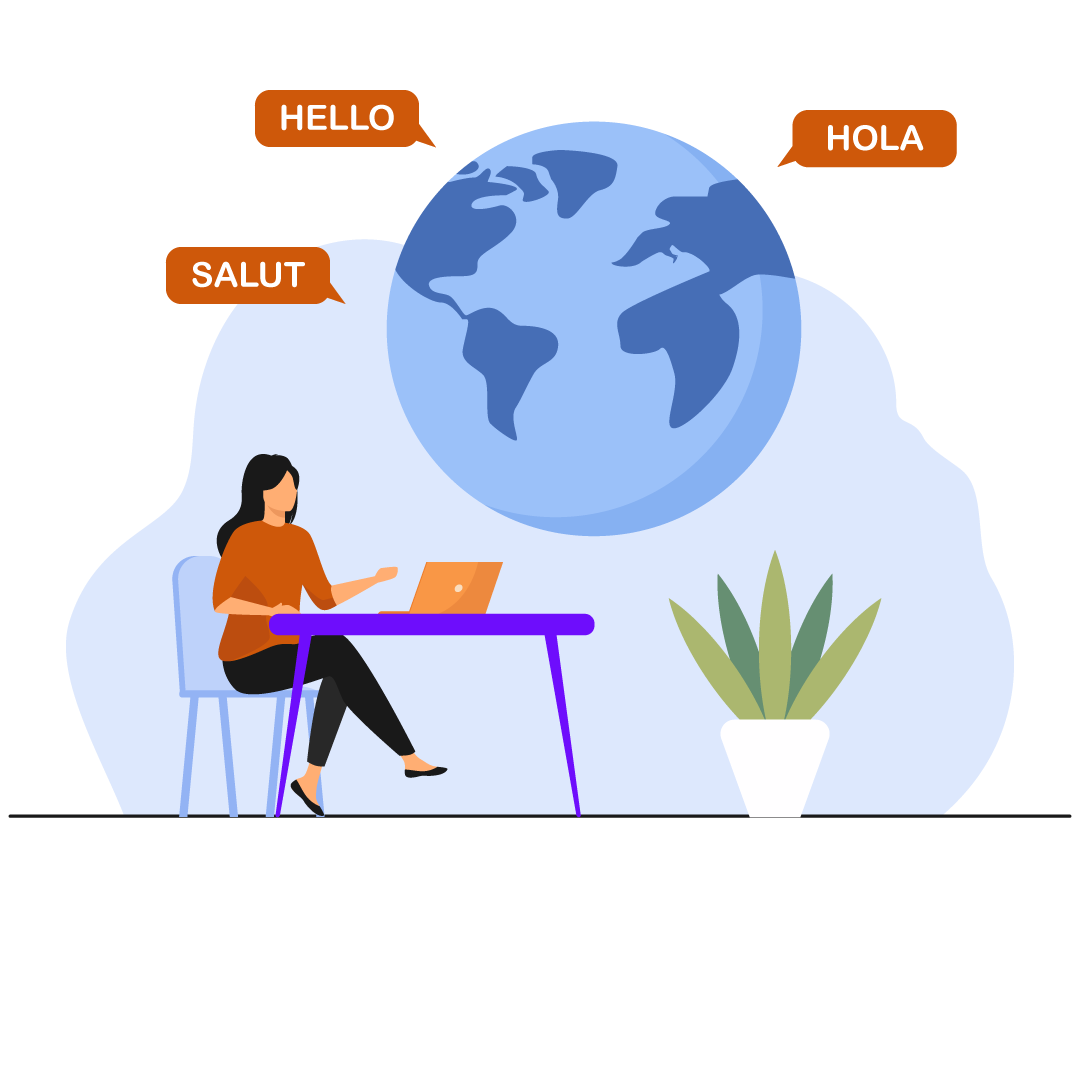 Portfolio
Written translations
Written translation is one of our main services.
We translate millions of words each year, acquiring the knowledge and experience necessary to offer flawless service to demanding clients from our target sectors: CRO, pharmaceuticals, medicine and medical devices.
We work with translators with an educational background in the field they translate — this is what sets us apart from our competitors. As a client, you can always verify this by requesting anonymised CVs of the providers hired to work on your project.
Translators with an educational background in life sciences and medicine comprise over 90% of all our providers. Nearly half hold at least a PhD in medicine and related sciences.
We also work with highly educated linguists whose years of working for life science companies and institutions (such as medical universities and medical device distributors) have equipped them with the right skills to handle our projects.
All our translation projects are processed in accordance with ISO 17100, which imposes the requirement to ensure quality checks and a quality assurance (QA) procedure. ISO 27001 certification ensures that every project is executed in compliance with the highest standards of security.
Portfolio
Certified translations
Certified translations, sometimes called 'sworn translations', are translations made by sworn translators entered on the official list kept by the Polish Minister of Justice.
Most translation jobs can be executed as standard written translation, but some require certification for the target text to retain the status of an official document — examples include contracts, commercial registry extracts to be submitted to the Office for Registration of Medicinal Products, or powers of attorney.
In these cases, the project is delivered by a sworn translator, who must sign and seal the final document on paper or sign an electronic version of the translation with a qualified electronic signature.
In today's era of digital transformation, we offer translations certified with a qualified electronic signature, admitted by law, which eliminates the need to send documents by post.
We also offer express courier service for certified translations issued on paper, guaranteeing delivery across the country within one business day.
Our certified translation service is used by a number of our CRO and pharma clients, as well as some patent attorney offices.
Portfolio
Subject Matter Expert (SME) review
SME review is particularly valuable when translating highly demanding texts or materials of considerable strategic importance.
As part of the review process, a trained professional having expertise in the relevant field as well as an excellent command of both the source and target language examines the translated text.
The reviewer pays particular attention to the consistent and accurate use of terminology, as well as register and style. They make the necessary amendments and corrections in the text, and resolve any concerns together with the translator, qualified consultantsand the client.
This type of review is recommended as an additional service in the case of highly specialised texts, such as protocol synopses or Summaries of Product Characteristics, as well as texts intended for publication, e.g. academic papers.
Portfolio
Editing and proofreading
Editing and proofreading are types of monolingual correction that involve only the target text and no comparison with the source. This requires editors and proofreaders to be native speakers of the target language, but not necessarily to have knowledge of the source language. What they do need is a solid understanding of the relevant field of knowledge.
Editing and proofreading are meant to eliminate linguistic errors and align the text more with its intended purpose, as well as verify compliance with the stylistic conventions applicable to the given field.
These services are recommended for patient-facing documents, such as diaries and consent forms, as well as marketing materials or websites, to improve readability for the target reader. For materials intended for publishing, however — like research papers or books — review and proofreading are a must.
Localisation is particularly important when launching products on new markets or starting research in new countries. This type of service helps align your content with the market conditions, language and culture of the target country.
One form of localisation is making your website available in other language versions. The process, besides translation alone, might entail the need to incorporate non-translatables or transliteration. This is intended to make the target text read naturally for native speakers of the language.
As mobile technology advances, it is also necessary to apply a comprehensive approach in localising apps and technological solutions to make them easy to use for people in different countries. This necessitates taking into account a range of linguistic parameters, such as inflexion, register and tone, formal or informal forms of address, and a variety of technical aspects, like source format, coding, direction of script, length limitations, HTML syntax and other elements of code.
Localisation requires translators, revisers, proofreaders and localisation engineers to work together as a team. Our advanced solutions make it possible to easily incorporate termbases or text length limitations. We guarantee top technical quality by applying special syntax parsers and regular expression tagging.
Localisation services offered by medi.global include translating websites — also to RTL languages — and localising apps (back- and front-end), training materials, marketing texts and user instructions.
Desktop Publishing and Optical Character Recognition are support services that make it possible to work with non-editabledocuments or files created in software dedicated to layout and page design such as Adobe InDesign.
DTP and OCR are used to preserve the graphic layout and legibility of the text, and to recreate non-editable elements, e.g. drawings with textual descriptions.
Using DTP and OCR is particularly advisable when translating marketing materials, leaflets and brochures, to keep the graphics intact in the target language version.
Portfolio
Tailor-made service packages
Translation alone might not be enough for the proper localisation of your content. To eliminate potential errors, increase readability, improve reader experience and ensure specialised terminology, you will need a tailor-made set of services.
At medi.global, we offer a range of additional service packages that can be custom-selected for your project in order to provide effective management of the translation process for any type of materials used in the clinical trial or medical device industry.
Our Project Managers will advise you on the most suitable workflow for a given type of text, taking into account its intended purpose and complexity.
With some documents, certain services — such as additional revision or proofreading — are a must, while translation alone may be enough for internal documentation. If your source documents are graphic materials, e.g. medical device catalogues or patient brochures, your project will need to include a DTP service; if what you want translated are scans of study subjects' source documents which might contain handwritten entries, we will need to use OCR and spend some time refining the source document.
To make it easier for you to choose the right service package, we have prepared a short brochure to be downloaded from our website:
Choosing the right service
Download our short brochure and see what services we recommend for different types of documents.
Further readings