How we work
The process — simple steps towards successful delivery
Our processes are customer-driven, transparent, and compliant with recognised international quality and safety standards.
In our work, we follow recognised, certified processes that can be divided into three principal categories.
Our Standard Operating Procedures have been developed in compliance with ISO 9001, ISO 17100 and ISO 27001 and consideration of the needs of our clients from the life science industries.
Learn more about how we work, what we offer as part of each process and what additional options are available: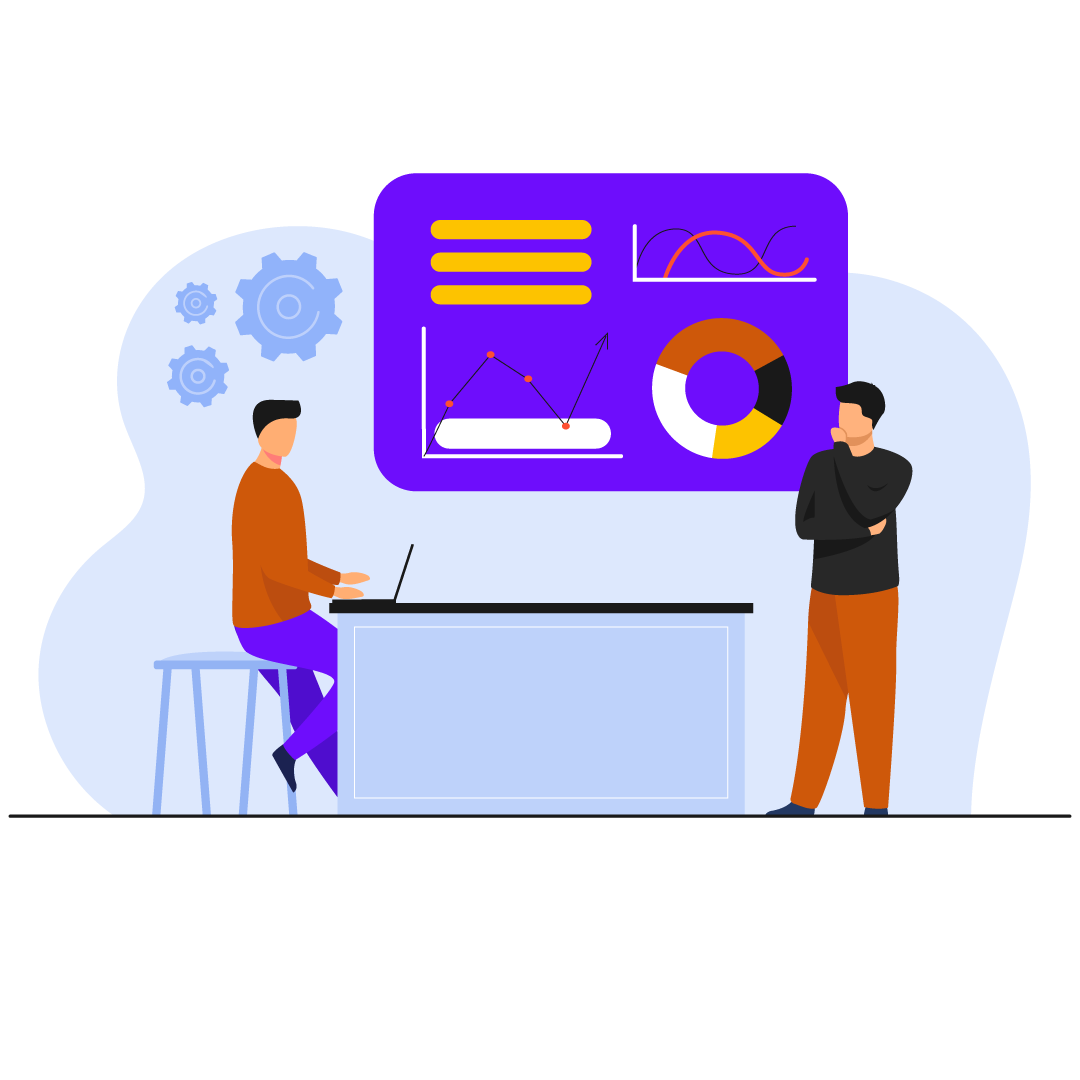 Process
1. Quotation and cost acceptance
Contacting us and requesting a quote is the first step in every translation project. We are aware that your materials may be confidential, so we are prepared to sign a Non-Disclosure Agreement on the spot.
You can make your source text available any way you wish: via email, a file exchange service or even by post or courier.
Let us know what languages you want your materials translated into and your preferred delivery time — without that last piece of information, we can suggest possible project deadlines in either standard or express delivery modes.
When sending us the source materials, you can also specify the type of service you need: translation, translation + revision, or perhaps translation + back-translation + reconciliation. Our Project Managers are happy to assist you in selecting the workflow best suited to your text type, its intended purpose and target audience, as well as volume and deadline.
Having received the source materials, our Project Managers will make a more in-depth analysis with respect to:
Given these parameters, we will provide a CAT-based analysis and corresponding quotation. The CAT-based analysis is a way to determine how much of an editable file consists of repetitions and similarities, both within the project and across your past projects.
A CAT-based quotation will always come with a discount, because we do not charge full rates for repetitions and similar passages.
Our quotations are always based on source word counts — this model sets us apart from the competition, who might still rely on obsolete, counterintuitive per-page rates that are unfavourable to clients. This way, the cost of the project is predetermined and will not change.
We get back to you as soon as possible — our turnaround time naturally depends on the file format and volume, but on average your quote is ready within 15 minutes to an hour.
If you don't indicate a preferred deadline, our quote will also include suggested delivery dates. If these are unacceptable to you, we can propose shorter deadlines with an upgrade to express service mode — let our PM know if this is what you need.
After receiving our quote, the next step is for you to accept the cost — just send us a message to confirm. Once accepted, the project will be assigned a unique number and entered into our regularly audited system. This system permits full traceability of the project.
From now on, you can rest assured that your project is being handled by the professionals.
Process
Flexibility
We are open to negotiation concerning every aspect of the quote: cost, service details, and the delivery date
zaproponujemy najkorzystniejsze rozwiązanie dla danego projektu
Process
2. Project execution
Project execution begins the moment the quote is confirmed. This is the most important stage of the entire translation process, which is why we carry it out with the utmost diligence, using only certified procedures.
Project execution typically includes the following elements:
The specific elements and execution stages for each project will depend on the type of source materials and service combination ordered.
At this stage, our Project Managers, in close cooperation with you as the client, select the most suitable providers – translators, revisers, editors, DTP experts and other contractors – whose services are essential to successful execution of the project.
While working on the project, we always take any reference materials into consideration — this is extremely important to ensure consistent terminology and use of preferred wording. In the absence of reference materials, we can develop these resources ourselves, using primarily translation memories and termbases.
If there are questions at any stage of the project, our providers can refer to our consultants — experienced medical practitioners, statisticians, pharmacists, chemists, biotechnologists and other experts. We also make sure to consult with the client to resolve any issues over the course of the project. This is particularly important if previous work was carried out by another provider or if the source wording is ambiguous.
Key steps of project execution — whether translation, revision or editing — ends with obligatory quality assurance (QA). QA uses state-of-the-art automated tools to ensure linguistic accuracy, appropriate localisation of numbers, units of measure, addresses, etc. as well as correct layout of the target file.
Since all stages of the process are compliant with ISO 17100, the standard requires not only that they are carried out by qualified providers, but also that they consistently carry out an additional check of the work they deliver.
The final step is delivering the output to the Project Manager, who is responsible for performing a final check of key project elements such as completeness, graphic layout and adherence to the relevant instructions, as well as resolving any remaining issues or comments arising from previous steps.
Process
Highest standards
Throughout the project life cycle, we use certified and industry-recognised procedures
our projects are carried out in close cooperation between the client, the Project Manager and expert providers
Process
3. Finalisation and delivery
This is the last stage of the project. Though the shortest, it is no less important than the ones that precede it.
During the finalisation stage, the Project Manager, having performed final checks, collects all the target files and delivers them securely to the ordering party, e.g. via an encrypted email service, as password-protected attachments, or via other communication channels that ensure information security.
At this stage, if you so desire, we can also issue a Certificate of Translation (CoT) free of charge with information about the service, the language combination, the providers involved and the level of compliance with industry standards and certificates.
Once the project is delivered, we greatly appreciate your feedback.
Process
Satisfaction
We regularly monitor client satisfaction with our services
the usual feedback is: "good job!"
Process
Regular cooperation
Having medi.global as your regular provider provides you with a number of benefits.
We would be happy to discuss potential cooperation and sign a framework translation service agreement — this agreement does not oblige you to place regular orders, but regulates the legal and financial aspects of our business relationship.
As a language service provider, within the framework agreement we offer:
Contact us — let's talk about what we can do to help you succeed globally with our innovative approach to specialised translation.